Welcome
Welcome to Mayflower Beauty Spa, a wellness & relaxation sanctuary for the urban woman. Using only the finest quality and natural products, we specialize in therapeutic and advanced skin treatments for all types of beauty & skin care needs.
Come by and immerse yourself in indulgent relaxation at Mayflower, conveniently located near Vancouver's Tinseltown International Village. We guarantee you'll
feel invigorated, refreshed and ready to face any demanding schedule.
Make an appointment today! Call us at 604-682-1777.
We're open Tuesday - Sunday 9:30am - 6:30pm.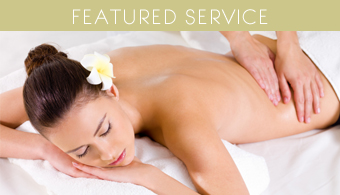 Essential Sculpting Treatment

Enjoy this luxurious 2-hour treatment and you will feel re-energized and refreshed for days to come. Treatment includes a mini facial, body exfoliation, and a relaxation body massage. Read More

Enjoy 20% off all our treatments for Mother's Day!*
This special offer will only last until May 14, 2019.
*Sale does not include European Facial treatments.